Music for little toddlers and cool kids
Bambino Show Start (get a license)
Upbeat Pop track with a Latin vibe and a very catchy brass melody.


Colorful Rock (get a license)
Very upbeat Indie Rock that works great with game shows and contests


Dilly Dally (get a license)
Whimsical track with a catchy bell melody and funny breaks. Great for a toddler's first steps.


Hide And Seek (get a license)
Funny Ska-Pop with catchy melody and breaks that raise curiosity. Play hide and seek or just run around.


Belly Flop (get a license)
Uptempo Indie Rock with catchy melodies and cool breaks. Perfect for kids in action.


Toddler Group (get a license)
Calm and sweet track with catchy flute leads and light percussion. Make your babies smile…


Go Kids Go (get a license)
Very positive uptempo Rock that's a great fit for challenges on TV.


Tip Toe (get a license)
Very quirky and happy track for the youngest out there…


Stop And Go (get a license)
Light Indie Pop/Rock with many stops. Great for children running back and forth in search of something.


Twirl (get a license)
Crazy, busy and catchy Indie Rock for opening sections and time-lapsed highlights.


Wading Pool (get a license)
Quirky Pop-Reggae with light percussion. A great use for Summer activities with children.


Merry-Go-Round (get a license)
Slightly comical track with a shuffle feel, acoustic guitar leads and xylophone.

Licenses available for Film, TV, Games and Commercials.
Special requests for custom-made music welcome.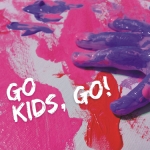 More tracks for children: