Music to punch faces to…
Musclehead (get a license)
Very powerful Rock / Metal that makes for a great entrance music for wrestlers, boxers and other martial arts fighters.


Battle Royal (get a license)
Bone-crushing mid-tempo Heavy Metal track with low-tuned guitars and hard-hitting drums.


Takedown (get a license)
Powerful Industrial Metal with hard-hitting drums and varying guitar riffs including wild guitar solos.


Brute And Rude (get a license)
Powerful mid-tempo Rock / Metal track that's a perfect entrance theme for heavy (big) fighters that show no mercy.


Drop Dead (get a license)
A heavy piece of Metal music. Starts and ends with half-time tempo but features a full-time (fast) middle section.


Tough It Out (get a license)
Modern Heavy Metal Track with undertones of Industrial Rock and Rap Metal.


Crusher Boy (get a license)
Awesome (yes!) midtempo Heavy Metal with busy guitar riffs, two sections with heavy accents and a climactic ending.


TKO (get a license)
The ultimate fighting track: Midtempo Industrial Rock with several guitar riffs, screaming leads and a steady beat.


Supremacy (get a license)
Massive Action Hybrid Industrial Rock with heavy accents that creates anticipation and builds into a headbanging frenzy.


Housebreaker (get a license)
Powerful mid-tempo Industrial Rock / Metal with a variety of riffs, accents, dub-step undertones, full-on parts and breakdown sections.

Licenses available for Film, TV, Games and Commercials.
Special requests for custom-made music welcome.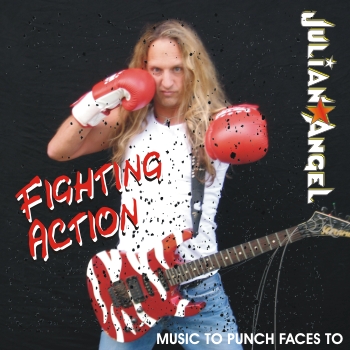 More music suitable for fighting scenes: