Music for city life, busy-ness and fashion
City Rocker (get a license)
Busy quick-paced loop with wah-wah guitar and a string hook


Funk Ya (get a license)
Funky music with a slamming groove and addictive tongue clicks


Couture And Champagne (get a license)
Very fashionable uptempo Alternative Pop with striking piano riffs.


Late Night City Groove (get a license)
Modern lounge groove with jazz undertones, mellow piano leads, sax and guitar


Boogie Down (get a license)
Uptempo Las Vegas styled boogie rock


Lose The Dress Keep The Blues (get a license)
Midtempo Chicago blues with a notorius stripper feel


Pimp `n Da House (get a license)
Dark old-school hip hop


Winner (get a license)
Positive 2000 euro dance track


Whack And Blue (get a license)
Dirty South hip hop with slide guitars

Licenses available for Film, TV, Games and Commercials.
Special requests for custom-made music welcome.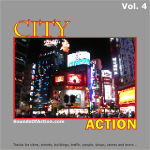 More urban tracks: