Music for city life, busy-ness and fashion
Fashion Week (get a license)
Very fashionable uptempo Alternative Pop with striking piano riffs.


Funk Ya (get a license)
Funky music with a slamming groove and addictive tongue clicks


Shopping Rush (get a license)
Repetitive track with a steady beat, lots of percussion, guitars and a string hook.


After Work Lounge (get a license)
Modern lounge groove with jazz undertones, mellow piano leads, sax and guitar


Boogie With The Mob (get a license)
Uptempo Las Vegas styled boogie rock


Cadenza (get a license)
Catchy, melodic Indie Rock with both clean and distorted guitars. Very uplifting, sometimes quirky.


Dark Alley Cruise (get a license)
Authentic Gangsta Rap with low synth lines and dark chords.


Bedroom Strip (get a license)
Midtempo Chicago blues with a notorius stripper feel.


Metropolitan (get a license)
Euro Dance Pop Track with spheric synth pads, piano, bass and percussion.

Licenses available for Film, TV, Games and Commercials.
Special requests for custom-made music welcome.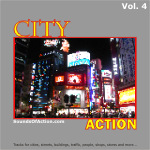 More urban tracks: