Ten Miles Dead: a fictious soundtrack
A soundtrack to a fictitious biker movie in the Sons Of Anarchy and Renegade style. Seven tracks that picture a gang of outlaws on motorcycles in various situations from fighting and mourning to robbing a train and getting high… Put on your denim vest and listen here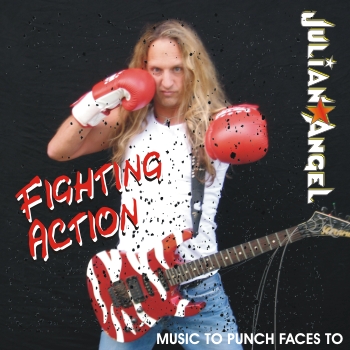 NEW ALBUM: Fighting Action
Music to punch faces to: a brand-new album
featuring hard and heavy entrance tracks for
wrestlers and martial artists or just the perfect
underscore for ruthless fistfights, imminent danger
and extreme sports.
Played by a real heavy metal guy these tracks
sound far from the demo tracks on a cheap
home organ… Listen here and bang your head


Who's this Julian Angel?
Julian Angel is a chart noted songwriter and film music composer with Hollywood credits.
Click here to read more about Julian.
Julian Angel is both self-represented and has a Los Angeles based publisher to handle all U.S. licensing inquiries.
For Julian Angel's solo albums please head over to the Beautiful Beast website.